The dominant energy sources on conventional farms in the developed world are diesel oil (to power tractors and other self-propelled equipment) and electricity (to provide light, heat and refrigeration; and to power electric motors to run milking machines, animal feeding systems, ventilation fans, water supply and irrigation systems).
These renewable sources are normally processed off-farm and sold nationally or regionally and, as such, are not considered as a local autonomous power supply for agriculture. In the future, it is likely that the diesel oil supply will dwindle and may eventually run out. As such, governments and appropriate agencies may wish to encourage the development of an infrastructure for processing and distribution of diesel fuel alternatives to cope with such a scenario.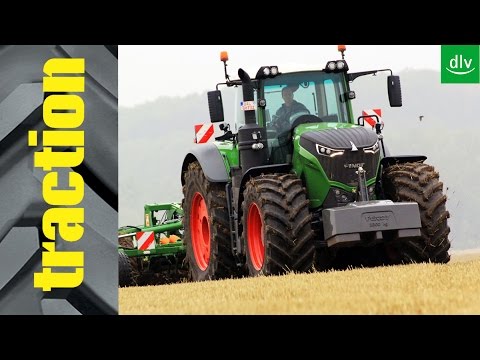 20 Jahre nach Einführung der Vario-Technologie geht Fendt mit der Baureihe 1000 Vario neue Wege in Sachen Antriebskonzept. Wir haben das Topmodell der Baureihe mit über 500 PS bereits beim Grubbern eingesetzt. Den ausführlichen Fahrbericht lesen Sie in traction November/Dezember 2015. Probehefte können hier bestellt werden:
https://aboservice.dlv.de/traction.html
The projected gradual increase in the use of renewable fuels coupled with state-of-the-art advances in mechanization, such as precision farming, means that the goal of high productivity may be coupled with sustainable strategies and environmental protection.
Source 1 | Source 2 | Source 3